For the last two years, Covid 19 has affected the global economy, sports, daily life, and most importantly, our mood. Mastercard, the official sponsor of the UEFA Champions League, wanted to give hope to the world through the Champions League Final 2021.
We decided to calculate hope in football by creating a data-driven story of
the 5 most surprising comebacks in the Champions League History. 
New York Festivals – 1 Silver, 1 Finalist
Caples Awards – 2 Finalist
MADSTARS – 1 Finalist
MMA Smarties – 1 Shortlist
Felis Awards – Grand Prix, 3 Gold, 4 Merit
Crystal Apple – Grand Prix, 2 Gold, 3 Silver, 1 Bronze
Sardis Awards – 1 Gold, 2 Silver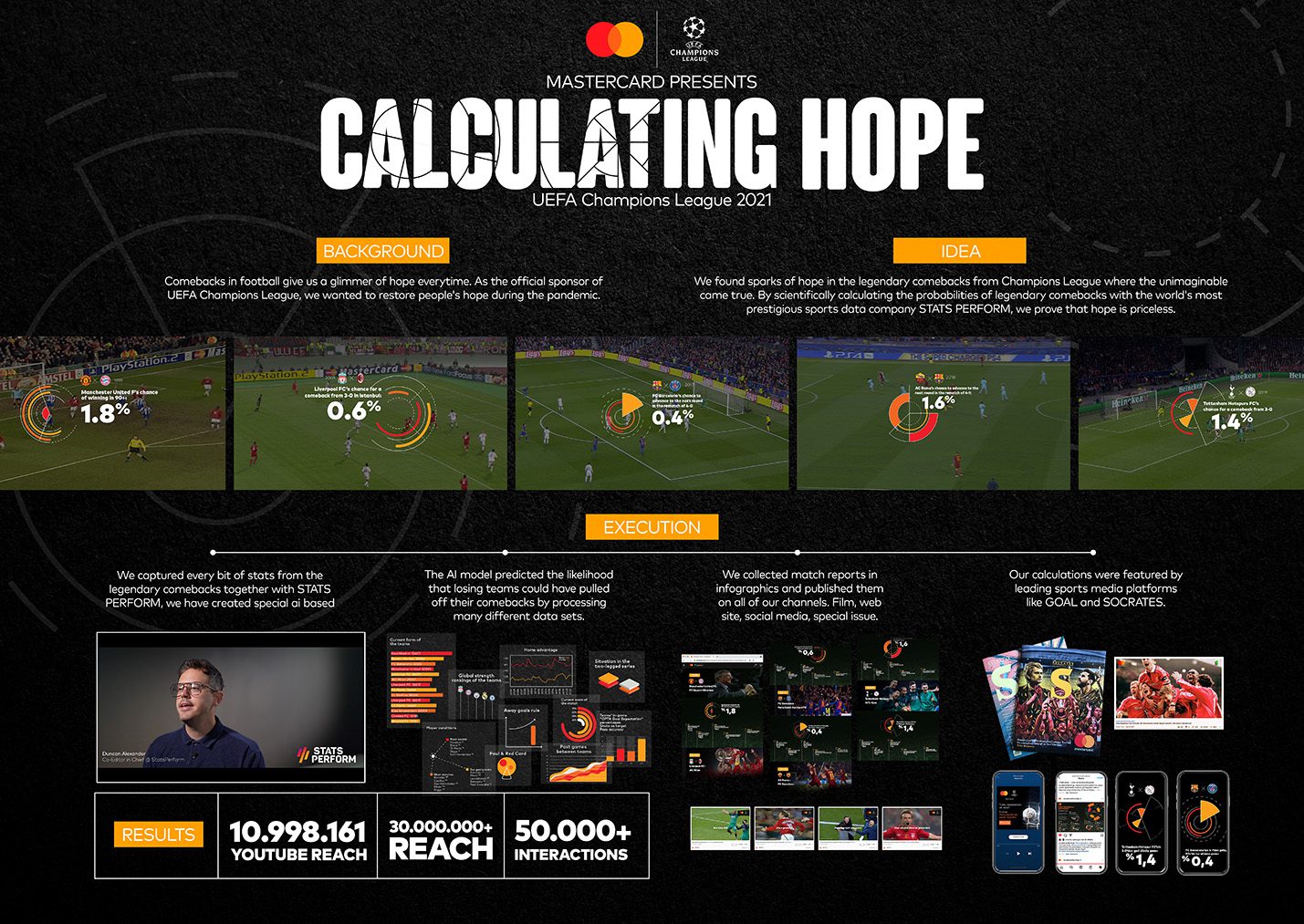 Together with the world's most prestigious sports data company Stats Perform, we've identified major comebacks in Champions League history. A total of 13 comeback stories were selected. Thousands of operations were performed with datasets containing more than 20 titles to calculate the probability of their return in these matches. The 5 most seemingly impossible stories were analyzed in more detail.