In the 1960s, when world-famous football boot brands were not yet in Turkey, more than 90% of the Turkish football players were wearing a local brand Dinyakos boots. In the following years, with the liberalization of imports, global footwear brands entered the market. Dinyakos, as a local brand, couldn't stand the fierce competition and disappeared.
50 years later, Socrates Magazine, the best-selling sports magazine in Turkey, wanted to remind young football fans of the long-lost legend Dinyakos by creating a digital version in the most popular football game ever.
Caples Awards – 1 Finalist
Adforum PHNX Awards – 3 Finalist
Felis – 2 Golds, 6 Merit
Crystal Apple – 1 Silver, 1 Bronze
To announce the project, we collaborated with eSports league Cyber Live Arena that broadcasts monthly 10000 eFootball matches on YouTube and Twitch. Top CLA players scored superb goals with Dinyakos boots. And they introduced Dinyakos 2.0 with the players (Messi, Pogba, Salah) sponsored by the brand (ahem, Adidas) that once pushed Dinyakos out of the market.
There were no pairs of Dinyakos boots or any photos that have survived to the present day, so we decided to reach out to learn from its creator Ibrahim Yöney; The Last Dinyakos Shoemaker.
By using his knowledge, a FIFA Boot Maker redesigned the original model, and together we created Dinyakos 2.0, a digitally wearable version in FIFA 22.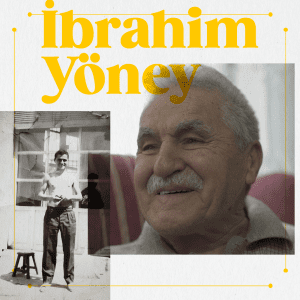 We created old school posters by using the words and phrases back in the 1960s.